Edward England, pirate Edward England- Pirate's Realm

The Pirate's Realm
Irish-born Edward England / Edward Seegar was an officer on a Jamaican trading sloop that was taken in 1717 by the New Providence pirate Christopher Winter, whom he served as Edward England in this new career path until July of the next year.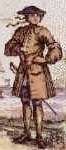 With the arrival in July 1718 of the new anti-piracy governor Woodes Rogers, England set out on his own, taking his new crew to sail along the West African coast, where he captured his flagship Pearl (renamed the Royal James) and several other good prizes. England and his first mate John Taylor proceeded south around the Cape of Good Hope and moved into the Indian Ocean area after careening for several weeks in Madagascar.
As one of many good prizes found off the northwest coast of Africa, England took the square-rigged Fancy as his new flagship. Off the northern coast of India in 1720,the Royal James was exchanged for a newly captured 34-gun Dutch ship that was renamed the Fancy. Madagascar and Pirates
Upon returning to Madagascar in August 1720, England and Taylor began a confrontation with two Dutch and one English East India Co. ship. Taylor pursued the Dutch ship while Edward England fought the English Casandra for several hours until its captain James Macrae ran it aground and put the crew ashore. The loot of the Casandra valued at 75,000 Pounds came at a price of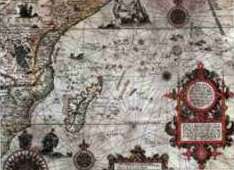 90 killed aboard the Fancy.
John Taylor wanted revenge when the crew of the Casandra emerged starving from the woods several days later, but England's compassion won out: he had the men released to sail away in the Fancy. Taylor led a rebellion and had England and 3 others marooned on Mauritius near Madagascar. England and the men made a small raft out of scraps and made it to nearby St. Augustine's Bay, Madagascar. England survived for a short while begging for food and died around the end of 1720.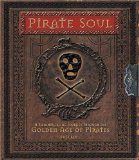 Interesting Facts-
- Macrae and the remaining crew survived a several-week voyage to Bombay, where he was promoted and eventually became the Governor of Madras.
- Captain Johnson described one of the men marooned with England as "a man with a terrible pair of whiskers and a wooden leg, being stuck round with pistols,". This man had boldly risen up in defense of Captain Macrae's life, and some say he was the inspiration for Long John Silver in Treasure Island.
- John Taylor went on to take what is believed to be the single largest pirate treasure of all. The Nossa Senhora do Cabo was a Portuguese East Indiaman that was taken at the island of Bourbon near Madagascar and yielded over 4000 Pounds and 42 small diamonds for each of the 200 men. Most of them retired or received a pardon along with Taylor from the King of Spain.

New! The Life and Adventures of Captain Edward England by Charles Ellms

Edward England- Way of the Pirates | Edward England- Wikpedia | Edward England's Career
Read about more Pirates